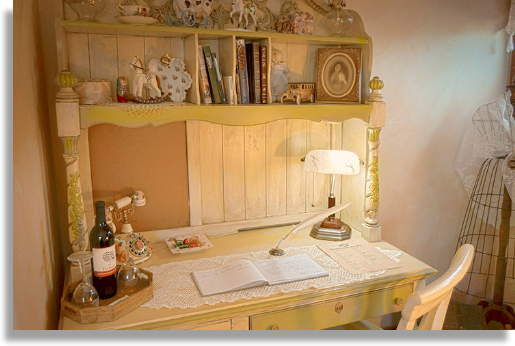 1. Please note that, although The Log House Lodge has many decorations based on wildlife, no animal was harmed for the purpose of decorating this peaceful place. We have utmost respect for God's creations and do not condone animal cruelty. Most of our animal-based decorations are in fact artificial.
2. Smoking is not allowed on the premises indoors or outdoors. We are in a high fire danger area and the risk is just too high. Sorry.
3. Cancellations: If your cancellation is made seven or more days ahead of your arrival your deposit will be fully refunded. If your cancellation is at least four days before your arrival, 50% of your deposit will be refunded. Otherwise your deposit is non-refundable.
4. Parking is provided, but please be considerate about other guests and residents.
5. Courtesy: We strive to maintain a peaceful atmosphere. Rowdy behavior and loud music are frowned upon.
6. Pets: We have no accomodations for pets. They are not allowed on hiking trails in the National Parks either so it is better not to bring them on your trip.
If you have a service animal we require the following:
• The Assistance animal must be well behaved and kept under control, on leash or harness. It may NOT be left unattended in your room under any circumstances.
• The Assistance animal must be well groomed.
• You the guest are responsible for cleaning up after the Assistance animal and for any damage the animal may do.
• The Assistance animal must be trained to perform one or more tasks to help with your disability. We may require a demonstration of those skills.
• We will exclude any Assistance animal from the facility when that animal's behavior is perceived by us or by another guest to pose a threat to the health and safety of others.
7. Occupancy: The Pioneer Suite sleeps six persons normally. An additional person may be accommodated in the Pioneer Suite on a rollaway bed for an addional $40/night.
8. Payment: The Log House Lodge is a Bed & Breakfast Inn. Like most Bed and Breakfast Inns (and unlike some regular hotels) we require full payment at the time your reservation is made.
9. Check-in time is 4:00 pm to 7:00 pm. Please contact us if you need a later check in. Check-out time is 11 am.
10. Accessibility: The Pioneer Suite is on a single level and is generally handicap friendly but not specifically constructed to accomodate wheelchairs etc.
11. Liability: By booking a room at the Log House Lodge you and all those in your party implicitly agree to hold blameless Sir Reel Pictures, The Log House Lodge, and Mauriene and Tim Landry in the event of accident, illness, injury or loss at any time during, adjacent to or related to your stay at the Log House Lodge.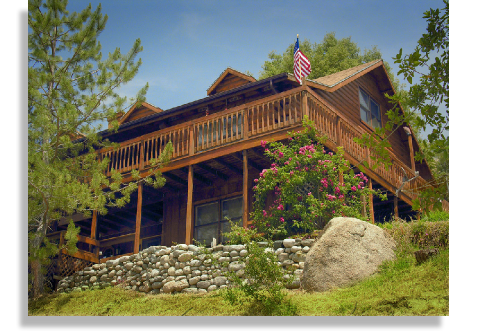 Because the Pioneer Suite is a Vacation Rental unit, by booking a stay in the Pioneer Suite you agree to abide by the following room-specific policies :
1. POTENTIAL CLEANING FEE: Tenant agrees to maintain care in the use of facilities and leave them in a state similar to that in which they were found. No daily cleaning service is provided. The Property is to be left in tidy state, used towels and linens placed in the laundry area, and dishes and cooking utensils rinsed and placed in the dishwasher. If excessive cleaning or repair is required, an additional cleaning fee of up to $250 will be assessed to the Tenant with the amount determined solely at the Owner's discretion.
2. FURNISHINGS. Pillows, blankets, linens, bedspreads, and towels are provided. Rearranging of furniture is not permitted. Rearranging of any furniture will result in a minimum of $50 fee . Do not move any furniture other than dining chairs and the trunk/coffee table necessary to fold out the sleeper sofa.
3. EXTRAS (APPLIANCES): Televisions, Washer, Dryer, Internet, etc., herein called "extras", are supplied as a convenience for tenant use. In the event of a malfunction of "extras", Owner or Owner's Representative will have the "extra" repaired as quickly as practical. Tenant agrees that there will be no refund for malfunction or breakdown of "extras". Tenant must notify Owner so that repairs can be made. Tenant agrees not to re-wire, unplug, change settings, re-program, or reset/modify any of the Appliances or connect video games, computers, or other equipment to the TVs, networking equipment, or other appliances. Any repair work, re-wiring, settings reset, or reprogramming will result in a charge to the Tenant. If you can't figure something out CALL (559)561-3017.
4. UTILITIES: As we are in a rural area Owner accepts no liability for any interruption of service on any utility including Internet, telephone, water, or power. Please help us responsibly conserve water (which is precious here). Please turn off lights and appliances when not in use.
5. GRILL: Cooking on the grill is to be done with propane only. No wood or charcoal fires. Please be responsible with propane use.
6. PELLET STOVE: Only the provided pellets may be burned in this device. Any other use is dangerous and may be cause for eviction.
7. TRASH: Trash is to be placed in the container outside the kitchen door or in the container down by the street before check-out.
8. EXTRA FOOD: Tenant agrees to remove Leftovers and extra food from the property upon departure.
9. FAILURE TO DELIVER: In the event that the Owner is unable to provide the property to Tenant because of fire, eminent domain, act of nature, double booking, delay in construction or any other reason whatsoever, Tenant hereby agrees that Owner's sole liability as a result of these conditions is a full refund of all consideration previously tendered by Tenant. Pursuant to the terms of this lease, Tenant expressly acknowledges that in no event shall Owner be held liable for any consequential or secondary damages, including but not limited to, any expenses incurred as a result of moving for any damage, destruction or loss.